Description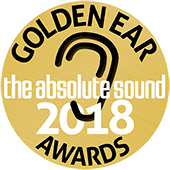 The Absolute Sound
Golden Ear Award Winner
Highly Recommended 
Enjoy your music the way you want with the versatile C47 Stereo Preamplifier. With a total of 12 inputs, you can connect most if not all of your music sources. It even plays many of the latest high resolution digital formats – including DSD files.
For analog audio, it includes 2 balanced and 3 unbalanced fully assignable inputs plus 1 Moving Coil and 1 Moving Magnet phono input for connecting a turntable. The digital inputs are comprised of 2 optical, 1 coaxial and 1 USB input. The optical and coax inputs will decode digital music at up to 24-bit/192kHz for high resolution audio playback. The C47 can also decode and play back high fidelity DSD files via the USB input, which accepts signals up to 32-bit/384kHz and supports DSD64, DSD128 and DSD256 along with DXD 352.8kHz and DXD 384kHz. To enjoy the high definition audio found on SACDs, you can connect the C47 to the MCT500 SACD/CD Transport via the MCT input to create a secure and custom DSD connection.
All inputs are available all of the time on the C47 – even if certain inputs are assigned to certain devices, giving you the freedom to configure your system your way. The outputs have also been redesigned for easier use when bi-amping so that your highs or lows are not accidentally turned off. Bass and treble tone controls allow for some fine tuning of your audio sources. Headphone Cross-feed Director (HXD®) brings added dimension to your headphone listening, while Home Theater Pass Through permits seamless integration into your multi-channel home theater system.
The C47 incorporates classic McIntosh design cues, including a black glass front panel, knobs, an illuminated logo and brushed aluminum end caps. It can easily be paired with a variety of amplifiers, speakers, room correction devices, CD players, turntables, tuners and other source components to make a complete home audio system. Contact your local dealer to learn more.
Specifications
ELECTRONIC SPECIFICATIONS
Total Harmonic Distortion

0.003%

Frequency Response

+0, -0.5dB from 20Hz to 20,000Hz
+0, -3dB from 10Hz to 100,000Hz

Maximum Volts Out (Balanced / Unbalanced)

16/8 V RMS

Input Impedance (Balanced / Unbalanced)

44K ohm, 22K ohm

Phono Voltage Gain

Moving Magnet: 40dB
Moving Coil: 60dB

High Level Voltage Gain

To Outputs 1 & 2: 15dB
To Fixed Output: 0dB

Signal To Noise Ratio

100dB

Dual Mono Power Supply

No

Dual Mono, Fully Balanced

No

Balanced Input

2 Stereo

Unbalanced Input

3 Stereo + 2 Phono

Phono Input Moving Coil

1 (adjustable)

Phono Input Moving Magnet

1 (adjustable)

Digital Coaxial Input

1

Digital Optical Input

2

Digital MCT (DIN) Input

1

Digital USB Input

1 (accepts PCM signals up to 32-bit/384kHz; supports DSD64, DSD128 and DSD256 plus DXD 352.8kHz and DXD 384kHz)

Digital AES/EBU Input

0

Balanced Fixed Output

0

Balanced Variable Output

2 Stereo

Unbalanced Fixed Output

1 Stereo

Unbalanced Variable Output

2 Stereo

Headphone Output

1/4″ High Drive with Headphone Crossfeed Director (HXD®)

Record Processor Loop

No

Input Level Match

Yes, +/- 6dB

Home Theater PassThru

Yes

Unbalanced Analog Connector Type

Standard
Reviews
As for SACDs, the sound was brilliantly clear, but I can't say each and every SACD made me sit up and take notice. The quality of the recording, mix, and mastering determines the sound quality of each SACD. One of my all time favorites is The Allman Brothers Live at Fillmore East, and listening back through time to those concerts was a real thrill.
I thoroughly enjoyed my time with these two McIntosh components. While I like the C47, it's a very competent sounding preamp with a very generous features set, I was more impressed with the MCT500. This high-end transport it will bring out the best in the sound of all your CDs and SACDs.          READ MORE